Evidence in Action
​This year, CCSA streamlined its annual report to better illustrate the impact we made with our work. Evidence in Action, our annual report for 2018–2019, emphasizes key results and achievements by the Centre in the last fiscal year.
Highlights include:   
Hosting the Stigma Ends with Me workshops and leading additional initiatives as part of our continuing work to end stigma; 
Working as part of Canada's Opioid Response Team to reduce harms to Canadians;
Providing public education on cannabis as it became legalized within Canada; and
Producing a groundbreaking study on the costs of substance use to Canada's economy.
The 2018–2019 annual report captures CCSA's successes, while emphasizing the challenges that lie ahead.
 
Secondary Body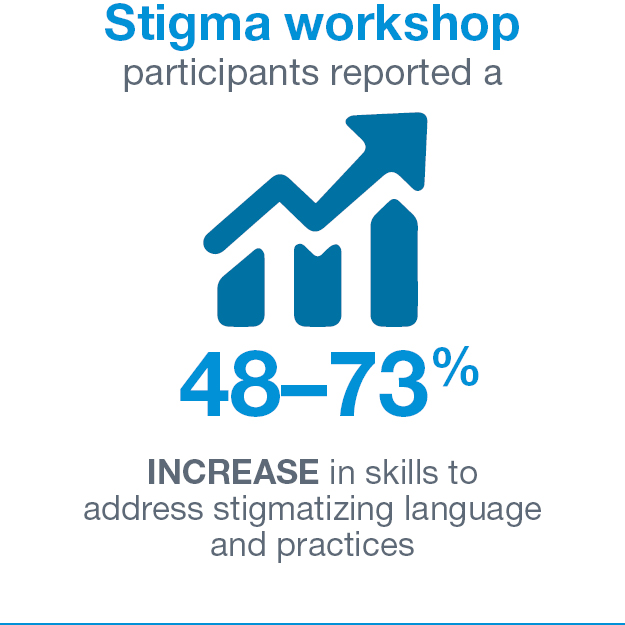 Driving Home the Message that Stigma Needs to End
Stigma is any attitude, belief or behaviour that discriminates against people. When it comes to substance use disorders, it is a major barrier to people seeking and receiving treatment.

We hosted workshops in Ottawa and Saskatoon with more than 250 attending to help eliminate stigma in local communities. Our social media campaign spread the word that #StigmaEndsWithMe and reached more than 80,000 people.
To take in to account the advice of people with lived and living experience with substance use, CCSA partnered with the Community Addictions Peer Support Association. Our common goal is to continue challenging the negative language, beliefs, attitudes and judgments that perpetuate stigma.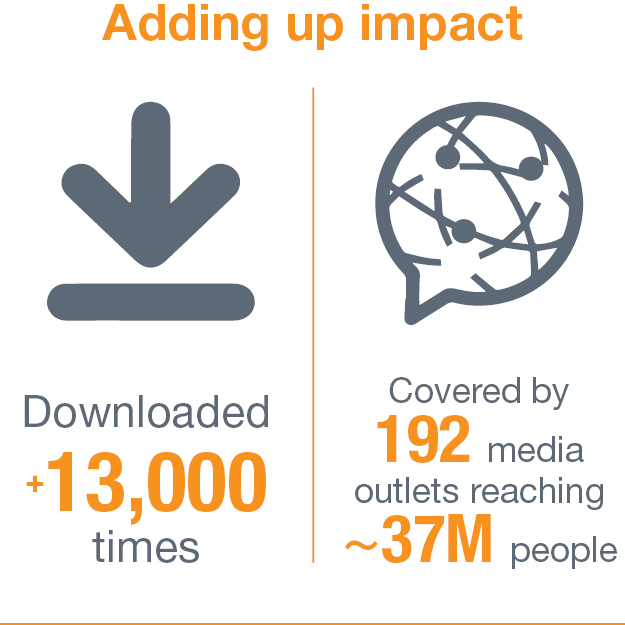 Calculating the Costs
CCSA partnered with the Canadian Institute for Substance Use Research at the University of Victoria to produce a groundbreaking study on what substance use is costing the Canadian economy. Canadian Substance Use Costs and Harms (2007–2014), sheds fresh light on the impact of substance use across the country. 192 media outlets covered the study. It showed that substance use in Canada cost $38.4 billion in 2014. Alcohol ($14.6 billion) was the top substance by cost, while lost productivity ($15.7 billion) was the largest cost by category.
This foundational work will allow CCSA to continually add new and relevant data from subsequent years to both the report and our new online data visualization tool.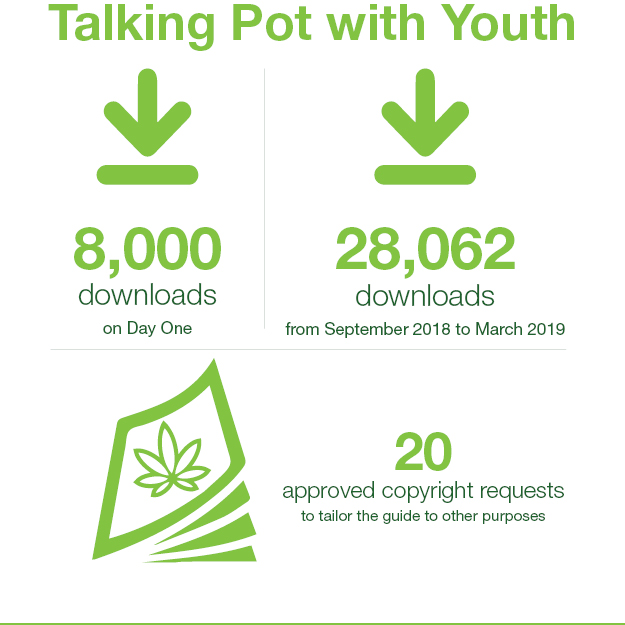 Grounding the Cannabis Conversation in Facts
With cannabis becoming legal last fall, CCSA released a timely series of evidence-based publications, presentations and guidance documents to help educate the public. The most popular release was the Talking Pot with Youth: A Cannabis Communication Guide for Youth Allies. It provides a strategic approach to having meaningful conversations with youth about using cannabis. By the end of the fiscal year, it had been downloaded almost 30,000 times.
With additional cannabis products (edibles, topicals and extracts) becoming legal during the fall of 2019, CCSA will continue its role as a public education leader by releasing timely and relevant information resources about these products.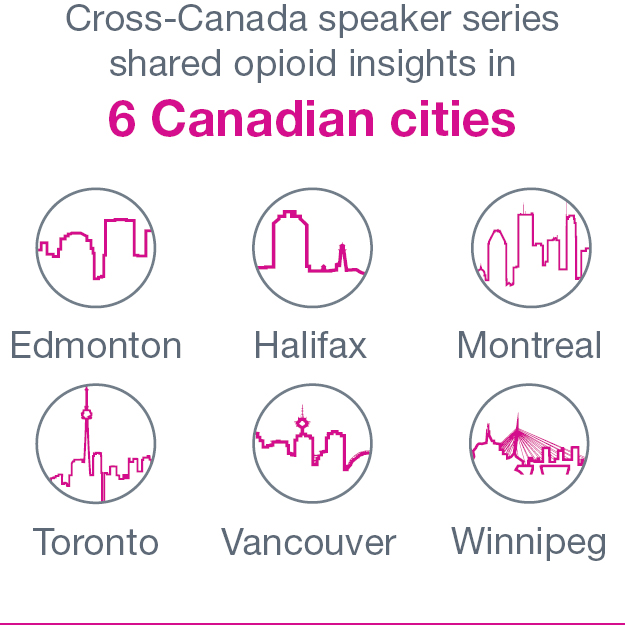 Reducing the Harms of Opioids
Last year, CCSA, in partnership with Health Canada, led the Opioid Response Team. The team reduced harms for Canadians through coordinating the response to the opioid crisis, providing leadership for Canada's drug policy, and regulating drugs and substances.
Additional activities during the past year include:
A nationwide speaker series sharing opioid insights in six Canadian cities (Vancouver, Edmonton, Winnipeg, Toronto, Montreal and Halifax).
Supporting the opioid symposium held in Toronto, which saw more than 200 policymakers, researchers, health experts, first responders and people with lived experience in attendance.
Evidence can present itself in many forms. It can be academic or scientific research. It can also be the insight that comes from the voices of those with lived or living experience. It shows us where we need to take action. It helps us develop solutions to tackle large complex issues and leads us to decisions that can change and save lives.
View annual reports from previous years: