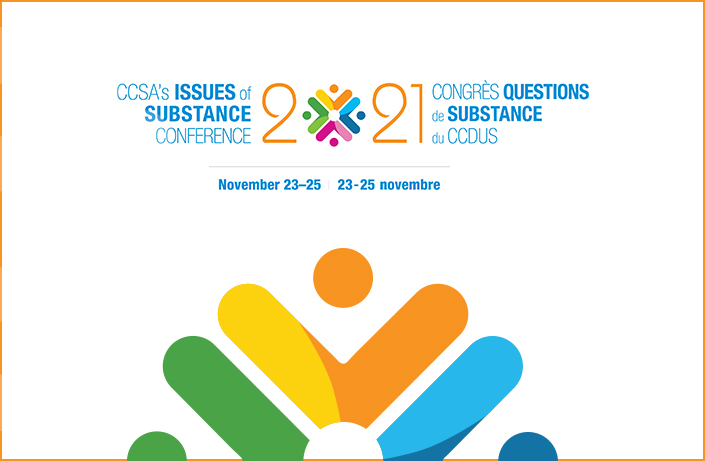 CCSA's Issues of Substance Conference
Location: Virtual
Date: November 23, 2021 - November 25, 2021
CCSA's Issues of Substance is the flagship event of the Canadian Centre on Substance Use and Addiction (CCSA). The biennial event is Canada's only national conference that brings together addiction workers, healthcare professionals, researchers, policy makers, knowledge brokers, and people with direct or indirect, lived or living experience with substance use or a substance use disorders from across the country.
Due to the COVID-19 pandemic, CCSA is making the 2021 event entirely virtual to ensure the safety of our attendees and presenters. The conference will take place over three half days. This year's event will still feature keynote presentations, concurrent sessions and poster presentations. The conference organizing and program committees are working diligently to bring attendees all the features they have come to expect at CCSA's Issues of Substance, this year through a virtual offering. There may be a few new features we add too!
Stay tuned for more developments on the virtual program as the conference draws closer.
Website: https://issuesofsubstance.ca/